What Video Cropping Tools to Use when Cropping a Video?
Have you ever wanted to upload a video to your Instagram or TikTok account and some elements were not in place? Sometimes, shooting the video again is not an option. So a video cropping tool is an amazing alternative.
In this article, we will introduce you to some of the best tools you can use when cropping a video, both online and offline. Choosing the right software can make or break your video cropping experience, so make sure you make an informed decision!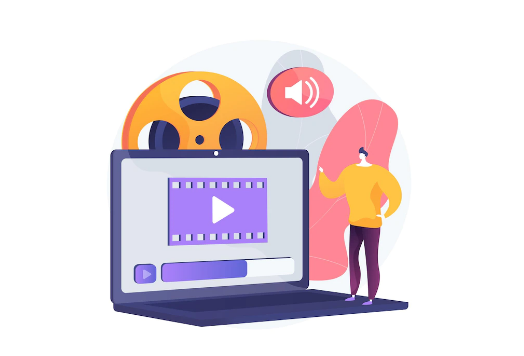 Online Video Editors for Video Cropping
If you want to avoid downloading or installing complicated tools because they use up computer resources and slow down the system, we have put together a list of online tools you can use for video cropping:
1. Flixier
If you are looking for the quickest way to crop videos online, Flixier should be your go-to editing software, as it comes with a free online video cropper tool.
You can use Flixier to crop the top, bottom, or sides of your clips and easily delete any sensitive or inappropriate portions that shouldn't be included in the final video.
Simply click the Get Started button, add a video, and cut it to the desired size. Flixier is a fluid, cloud-powered experience and crops any video from your browser in a matter of minutes.
The biggest plus Flixier has over all other editors is their proprietary cloud rendering tech. This means your video will be exported at super speed even on low powered computers, Chromebooks or old PCs without blowing fans and burning hot laptops. Plus the editing experience is super smooth.
Supporting all video file types you can come across, Flixier is your go to tool for cropping video.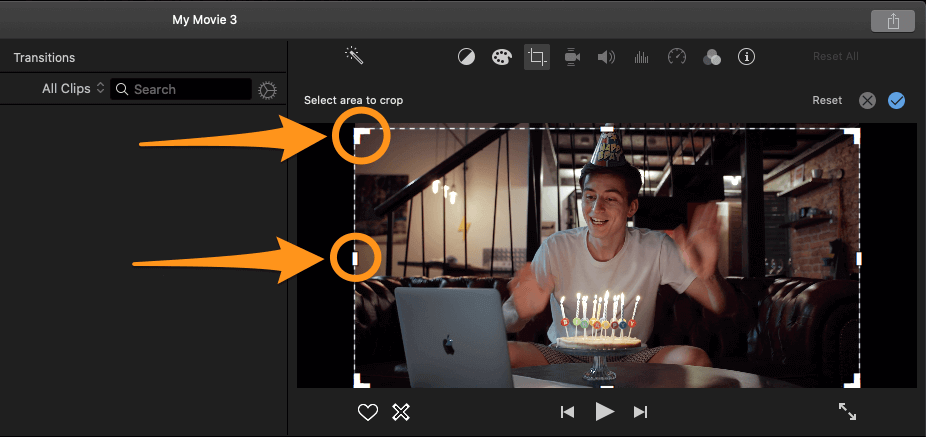 2. Clideo
If you want to crop video online, Clideo is a tool that works with several file types, including AVI, MPG, MP4, and MOV. It is simple to use. You may use it to crop any area of your video and even change the size of the video to fit Instagram, YouTube, and other platforms.
All you need to do is to click Choose file to import the video, then click Crop to edit your video. Input the precise number in the pixels box or change the cropping area. To implement the modification, lastly press on Crop.
3. Kawping
Another great tool to use in order to crop your videos online is Kawping. And the process is fairly easy. Directly upload a video, picture, or GIF to their platform. To crop your video to the ideal window, use the simple controls. Additionally, you can select from pre-set crop dimensions to make sure your movie fits properly.
If your crop isn't precise, go back and try again until the region you've chosen is ideal. Finally, simply press Export, and your finished output video will be created in a matter of minutes.
Offline Video Editors for Video Cropping
If you prefer to work offline, there are a couple of video cropping pieces of software you might want to download on your laptop:
1. Adobe Premiere Pro
One of the most-used offline video cropping tools is Adobe Premiere Pro. Yet, it's not meant for everyone. Just finding the tool in the interface's complicated layout requires several steps.
First thing you need to do is to create a new project. Select File > New. The video you wish to crop is now imported. Select the video by choosing File > Import, then click Open. The video that was imported should now show up in the Project panel. Simply drag and drop the video onto the timeline to include it.
Before you can apply the crop effect to the video, you must first pick the video. Click on the video you want to select from the timeline. Open the Project panel and select the Effects tab. Then, select Crop under Video Effects > Transform. To add the crop effect to the movie, double-click the Crop option.
Controls to adjust the crop effect are added under the Effect Controls tab once the crop effect has been added to the video. You can crop a video in three different ways: using percentages, sliders, or the cropping box to control how much of the image you want to remove from each side of the frame (left, right, top, and bottom).
2. iMovie
For those who prefer to video crop offline, iMovie is another excellent option.
What are the steps for cropping videos in iMovie? First, launch iMovie and drag the video clip into the timeline.
There are three different ways to crop videos when you click the Cropping button above the preview window. When we select "Crop to Fill" in this case, the clip in the viewer is overalid by an adjustable frame. You can receive the cropped movie from iMovie by clicking the "Apply" button after moving and resizing the frame till you are happy with the cropping outcome.
Please note that iMovie is only available for iOS and MacOS devices.
Choose the Cropping Tool That Fits You!
Now that we have introduced you to some of the most efficient cropping tools you can use, it's up to you to decide upon the one that satisfies your needs best. Enjoy your video cropping journey!