Top 9 Best Selfie Apps for iPhone
You can rarely leave your front door these days without seeing someone take a picture. Set your selfie apart in a sea of ​​selfies using a selfie app. These apps are jam-packed with features that enhance your aesthetic environment and highlight your best features. We've compiled a selection of our best selfie apps to help you capture a Snapchat photo that shows off your natural features without being overly dramatic.
List of Top 9 Selfie Apps for iPhone in 2023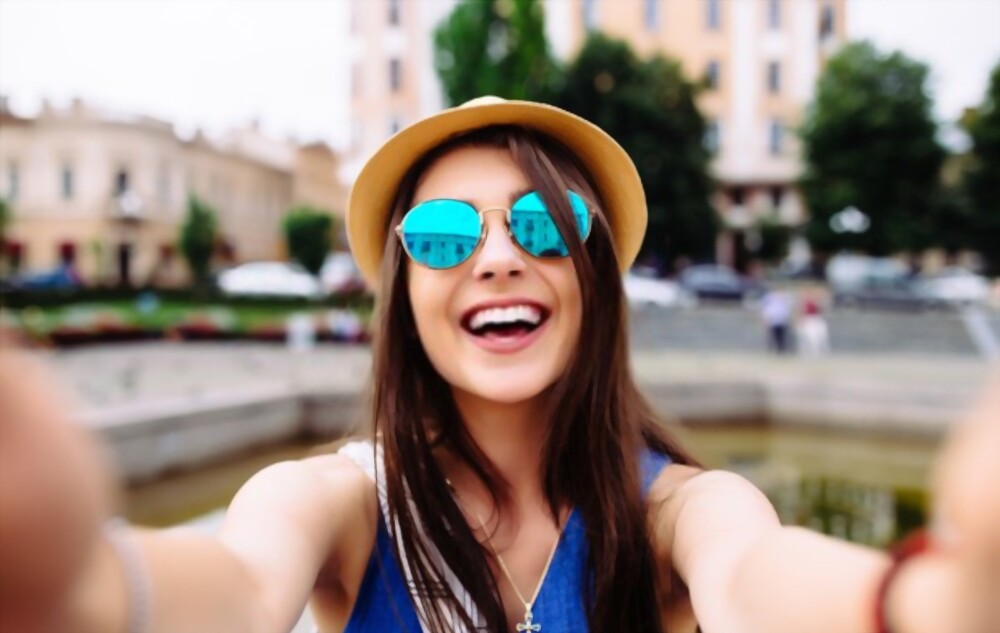 Top 9 Best Selfie Apps for iPhone
1. Similar Selfie Fixer
Let's start our list with the best selfie app for iPhone, which is a similar selfie fixer. This app helps users to clean duplicate selfies and free storage space on their device. Similar selfie fixers are the fastest way to detect duplicate selfies, portraits and blurry photographs on the iPhone. This helps to free up a lot of space and create a space for more unique items.
2. Facetune2 Editor by Lightricks
Facetune 2 is one of the best selfie app that lets you quickly change your image. If you have any skin blemishes, you can use this software to repair them. This app has some good image retouching tools for bad skin, whitening teeth, brightening eyes, applying makeup etc.
3. YouCam Perfect: Photo Editor
You can correct facial imperfections, use eye-enhancing functions to enlarge the eyes, and eliminate puffiness under the eyes with YouCam Perfect. This great selfie app has everything you need to take a great selfie with filters, stickers, collage, typeface and many effects.
With Intelligent Object Removal Tool, you can remove unpleasant background objects or people. Animate selfies and turn them into videos. Use your imagination to combine different photographs into one composition.
4. Perfect365 Makeup Photo Editor
Due to the high-quality color palette you can experiment with numerous color combinations. This software also customizes your hair, lips and skin. Perfect365 is one of the best selfie apps with built-in cosmetic tips and videos from well-known artists that allow you to copy different facial expressions.
With sophisticated facial recognition, it is possible to place the most precise cosmetics!
Recommend products for beauty and fashion.
More than 20 cosmetics and beauty products can help you create your unique look with shades, eyeliners, lipsticks and more!
5. AirBrush
This great app for taking selfies will help you to take great selfies by removing imperfections, whitening your teeth and adjusting your skin tone with a single tap. Notable advantages are that you can control each component individually, including modifiers, re-drawings, eye brightness, blur and more. In addition, this software has various filters. You can even publish your selfie on social media if you want.
Remove acne and imperfections from any part of the photograph.
Filter with a theme and beautiful lighting effects.
Make your hair more volume.
6. VSCO: Photo and Video Editor
The best app for taking selfies has many features, including pre-installed filters that can be customized for each user, as well as the ability to change proportions, highlights and shadows. If you have already changed a photo and do not want to repeat the process for the next one, this software will come in handy.
Communicate with a creative network.
HSL allows you to experiment with white balance and color management.
Use editing options like contrast and saturation to pop up your photographs.
7. Cymera
For those who want powerful photo editors and camera beautification features, Cymera is the best selfie app. It can help you customize your composition while correcting your face. After you complete it, you can decorate it with stickers, art effects, built-in collage grids and blurred backgrounds.
With extra features, you can create your ideal body!
With the color splash function, you can create spectacular art effects.
Different grids to combine photographs (up to nine photos).
8. SelfieCity
Each city is unique in one way or another. This is the concept behind selfie, which claims that your personality "shows" a certain city. This is what sets this app apart from other selfie taking apps. This app has three cameras. A smart decoration function that employs facial recognition to adjust skin tone and texture.
Choose from a variety of old film reels.
There are several interesting filters for different settings to help you change your failed photos
Great detail retouching and contouring to bring out your best feature.
9. A Color Story: Photo + Video
A Color Story is a really unique selfie app. The main focus when creating filters (over 500 of them) was to enhance the original colors of your photograph. This is why they seem so normal and realistic. You can, however, use some tools to decorate them if you wish. The grid preview feature of this software can help you create a beautiful Instagram feed.
You can remove the background object with the object removal tool.
Batch editing lets you edit multiple images at once.
Preset your edits using filters and effects of your choice.