Top 5 Ways to Fix Snap Lay­outs Not Work­ing on Win­dows 11
With Windows 11, Microsoft has introduced a bunch of exciting features. Snap layout is one of the features that debuted through Windows 11 This allows you to organize your windows on the desktop and work more efficiently But if you are not able to take advantage of this feature because it is not working, we are here to help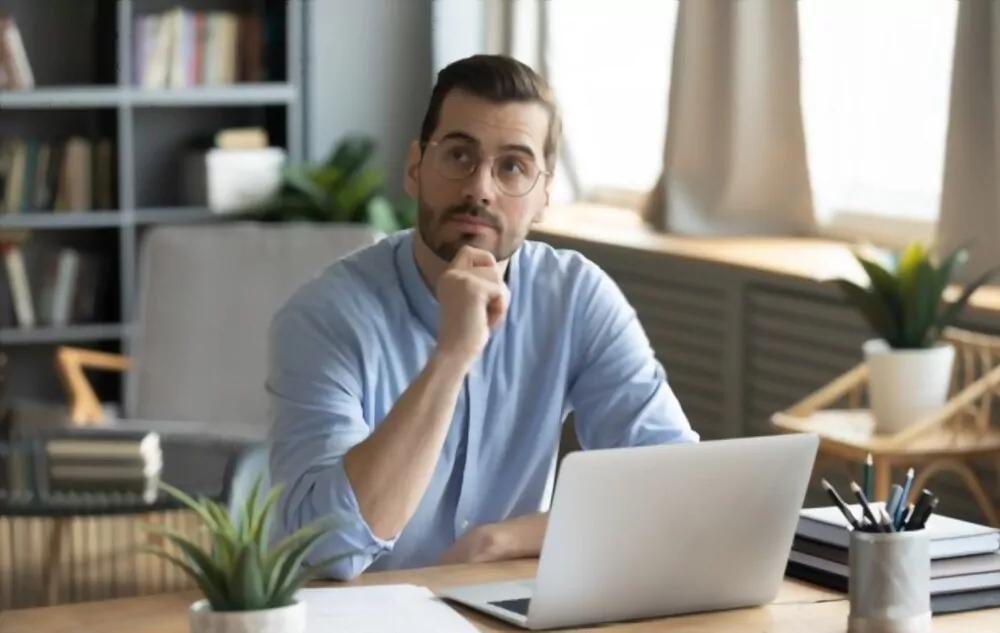 Fix Snap Lay­outs Not Work­ing on Win­dows
How to fix snap layouts not working in Windows 11
If Windows fails to snap your favorite apps and programs, we have some troubleshooting tips that can fix the problem. So, let's check them out.
1. Use keyboard shortcuts
If you can't access the snap layout by hovering your mouse over the Maximize icon, you can try using the keyboard shortcut instead. You can press the Windows key + Z to quickly expose snap layout options. Alternatively, you can press the Windows key together with one of the arrow keys. This will snap the active window towards the arrow key you press.
If Windows does not respond to the keyboard shortcuts mentioned above, you can continue with this guide.
2. Make sure Snap layouts are enabled
Next, you'll need to go through the Settings app in Windows 11 to make sure Snap Layout is enabled on your PC. Here's how.
Step 1: Open the Start menu and click on the gear icon to open the settings. Alternatively, you can use the Windows Key + I shortcut to achieve the same.
Step 2: Navigate to the System tab and click Multitasking.
Step 3: Toggle on the switch next to Snap Windows.
Once enabled, you need to expand the snap windows and use the checkboxes to set your preferences.
3. Enable snap layouts through registry
If enabling Snap Layout from the Settings app doesn't work, you can try Registry Editor to enable Snap Layout.
Before you proceed, it is important to know that the Windows Registry is an integral part of the Windows operating system. So, follow the steps with precision and make a backup of your registry files in advance.
Step 1: Press Windows key + R to open the Run dialog. In the Open field, type regedit and press Enter.
Step 2: Use the address bar at the top to navigate to the following key.
Computer \ HKEY_CURRENT_USER \ Software \ Microsoft \ Windows \ CurrentVersion Explorer \ Advanced
Step 3: Right-click anywhere in the blank space, go to New and select the DWORD (32-bit) value. Name it 'EnableSnapAssistFlyout'.
Create a new DWORD in the registry
Step 4: Double-click on the newly created DWORD and change its value to Data 1. Then click OK.
Enable snap layout via registry
Exit Registry Editor and reboot your PC for changes to take effect. This should enable snap layout on your PC.
4. Ensure app compatibility
While most of Microsoft's built-in apps and programs support Snap layout, some may not be compatible with third-party app designs.
Apps that have a container for managing window sizes will fail to respond to the snap layout. Firefox is a good example here. Previously, Snap layout functionality didn't work in Firefox because it already had a control box. Fortunately, the recent Firefox update has fixed the issue.
If your problems with Snap layout are limited to a few selected apps, those apps may not be compatible.
5. Remove apps with similar functionality
Third-party apps like PowerToys, MaxTo, AquaSnap, Divvy, and others offer the same window management features as Snap Layout in Windows 11. If you've used any of these apps to manage window layouts in previous Windows iterations, those apps may conflict with Snap Layout functionality. Therefore, you can try to remove those apps if it solves the problem.
Final Words
Check if your computer is running the latest version of Windows 11 Using an older version of Windows can make your system more susceptible to bugs and issues.
To check for Windows updates, press the Windows key + I to open the settings. Navigate to the Windows Update tab and click the Check for Update button on your right.